Demands into Supply
---
Functional specification can be described in the following ways or by a combination of them:
- By brand;
- By specification of physical and chemical characteristics, material and method of manufacture, and performance;
- By engineering drawings;
- Miscellaneous.
Purchase specification is a detailed description of the measurable characteristics desired in an item to be purchased, such as quality, size, weight, performance parameters, safety requirements, etc.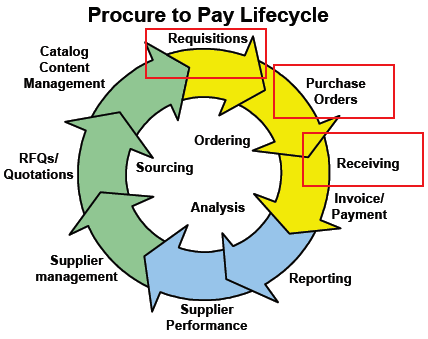 Successful purchasing organizations follow a purchasing cycle or process to ensure that the important elements are not overlooked. Each material or service being procured will require a different level of activity and priority. The experienced purchaser will ensure that each of the ten steps is fully performed and executed.
The purchasing cycle consists of the following steps:
| | |
| --- | --- |
| Questions: | 8 |
| Attempts allowed: | Unlimited |
| Available: | Always |
| Pass rate: | 75 % |
| Time limit: | 0:20:00 |
| Backwards navigation: | Allowed |
Start quiz